Please contact us with any bug reports, suggestions or questions. We sincerely appreciate your feedback.
---
Development + User Mailing Lists:
Click here to subscribe to or view the archives of the Cool Mic Dev + User mailing lists.
---
IRC:
We're always hanging out on IRC. Point your favorite IRC client to: irc.freenode.net / #coolmic
---
Social:
Please follow us on Twitter and Facebook.
---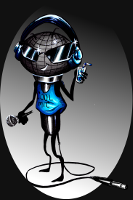 Copyright (C) 2014-2018, Logical Networking Solutions